"LGBTQ people have faced loneliness, job loss and hostility in the COVID-19 lockdown and for some communities it's been a life or death situation"
From job loss to moving back home, to struggling to afford food and 'pressing pause on coming out', COVID-19 has majorly impacting LGBTQ people in the UK and around the world. Dr Rohit K Dasgupta is gathering experiences for a co-edited book that will highlight how the crisis has brought additional barriers for LGBTQ people, especially those from BAME backgrounds. Below is the VOLUME feature discussing Dr Dasgupta's research.
"Coronavirus has been labelled as the 'great leveller' as it can affect people from all walks of life; on the one hand that's very true but on the other, it's a total myth.
"It's having a much more detrimental impact on people of colour, people on the lower rungs of society but especially on people with different types of precarities, such as the LGBTQ community."
From job loss to moving back home, to struggling to afford food and 'pressing pause on coming out', Dr Rohit K Dasgupta says these have been "harrowing times" for LGBTQ people in the UK and around the world.
The Loughborough University London academic – whose research looks at the role of communication and media for social change with focuses on South Asia, queer identities, activism and politics – is gathering queer and feminist responses to COVID-19 for a book that will be published later in the year.
Dr Dasgupta, who is also the Commissioner for Social Integration and Equalities in the London Borough of Newham, says it has been hard to hear how old friends and research participants he has known for years are facing difficult and unsafe situations.
"At the start of the lockdown, I spoke on the phone to a friend of mine, Rajesh [real name withheld], who had just had to move back in with his parents in Birmingham", recalled Dr Dasgupta.
"He moved back from London where he had relocated to after his parents had thrown him out of their house after learning he was gay.
"He thought London was a new life for him and that he'd escape issues he'd previously faced in Birmingham, but coronavirus meant he lost his job and he's had to move back to a place he feels unsafe.
"Rajesh described his situation as 'dire', and unfortunately, his story is far from unique."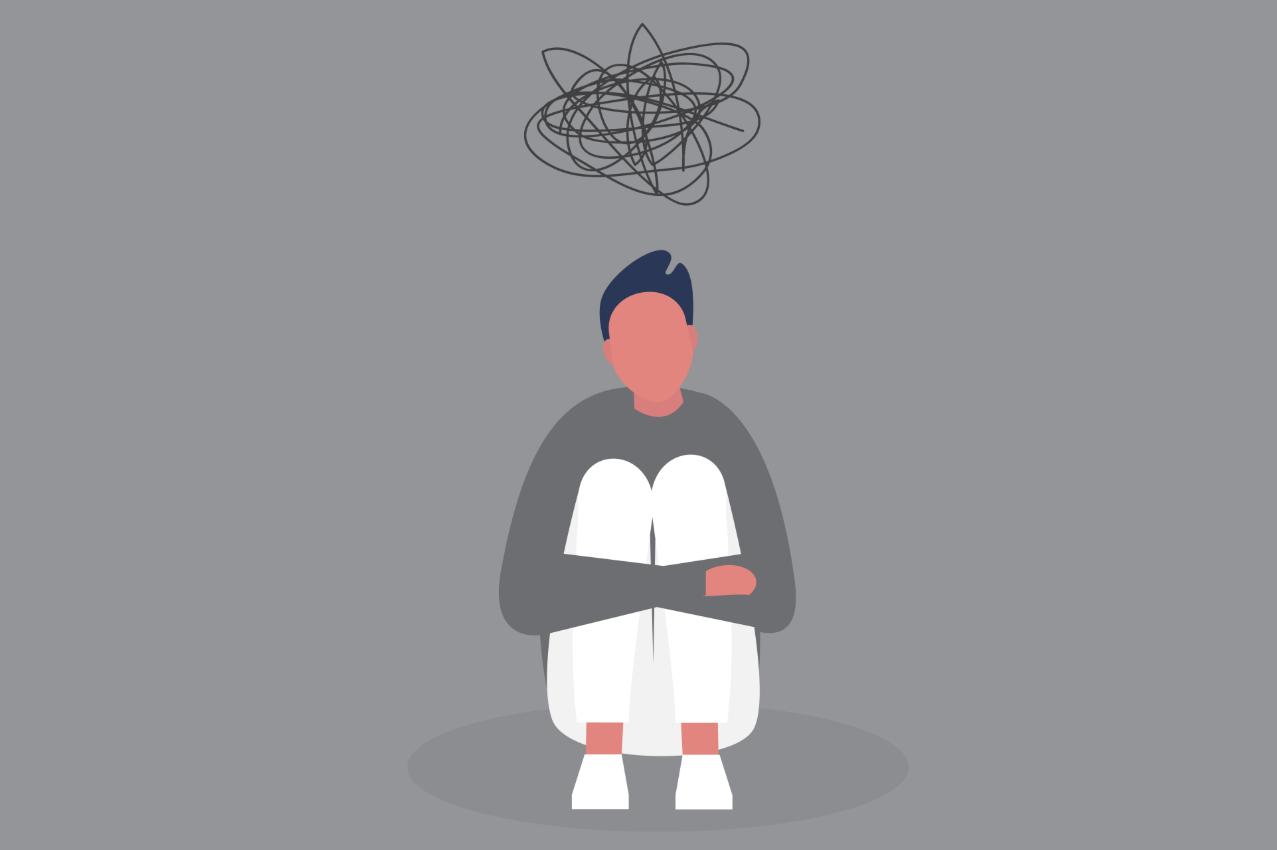 Image courtesy of Getty Images/nadia_bormotova.
The book, which Dr Dasgupta is co-editing with Dr Niharika Banerjea, of Ambedkar University, Delhi, and Dr Paul Boyce, of the University of Sussex,will highlight how the crisis has brought additional barriers for LGBTQ people, especially those from BAME backgrounds who face disproportionate levels of homelessness and battle 'twin phobias'.
It will explore how issues around income, housing, food, and mental health have been exacerbated through social isolation.
The researchers will also look at how for some LGBTQ people moving back into unsafe spaces meant they had to either 'go back into the closet' or remain silent about their sexuality.
Faith groups will also be discussed as, while they have been excellent in helping individuals and supporting community groups, Dr Dasgupta says some LGBTQ people of colour have felt unable to access these resources due to fear of stigma and backlash.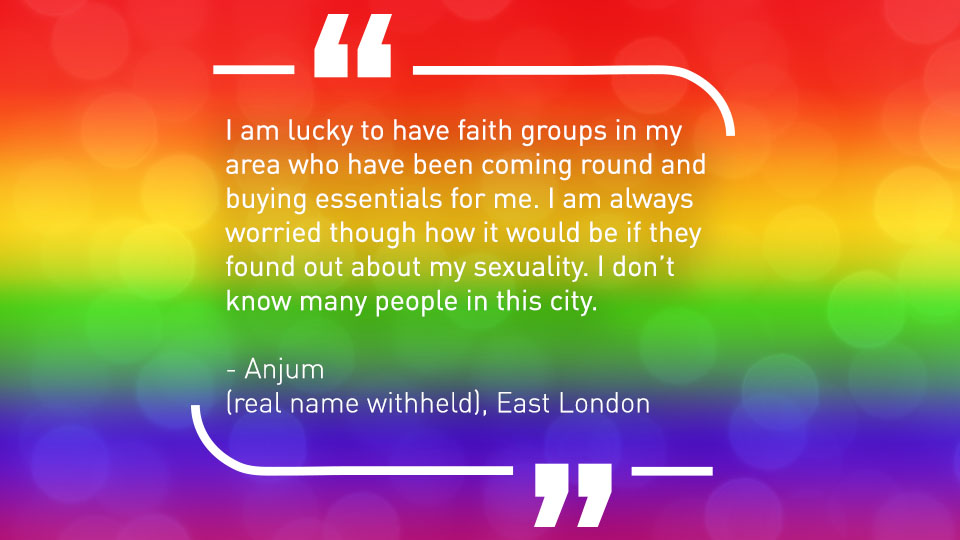 South Asian experiences
Though the book will discuss situations in the UK, it will primarily focus on LGBTQ experiences of COVID-19 in South Asia.
Dr Dasgupta said: "The situation in South Asia has been very difficult and it has been a really harrowing time for communities there.
"Similar to the UK, communities were also forced into precarious housing situations, not being able to go out and meet their friends – or their 'chosen family' as I call it – and there has been a real mental health crisis."
"I've been speaking to my activist friends in India at the Varta Trust, a gender and sexuality advocacy organisation in India, and they've told me of the devastating impacts of COVID in India, particularly West Bengal.
"One of the main issues in India has been around food; the research participants there are mostly transgender people and they have faced major food shortages. People have been starving."
He continued: "I've also been speaking with Raina Roy, an activist from the Sambhobana Trust, a trans advocacy and support group, who told me about the horrible police brutality and housing insecurity trans people have faced in West Bengal, which has been heightened by the lockdown.
"She says she has witnessed literal starvation and it has been a life or death situation for some trans women.
"Along with other local organisers, Rania has been fundraising to provide 250 trans people with a fixed monthly income of £22 for a period of three months – which, coming from West Bengal myself, I can tell you does not go a long way, but it was so they could have a minimal roof over their heads."
What can be done?
Though lockdown restrictions have started to ease, LGBTQ communities are still facing many of the difficulties mentioned above.
When asked what can be done to support communities in the UK, India and the rest of the world, Dr Dasgupta suggested looking at ways socialise and support vulnerable LGBTQ people – whether directly or through a charity - as "the loss of being talking to supportive queer friends and allies is concerning".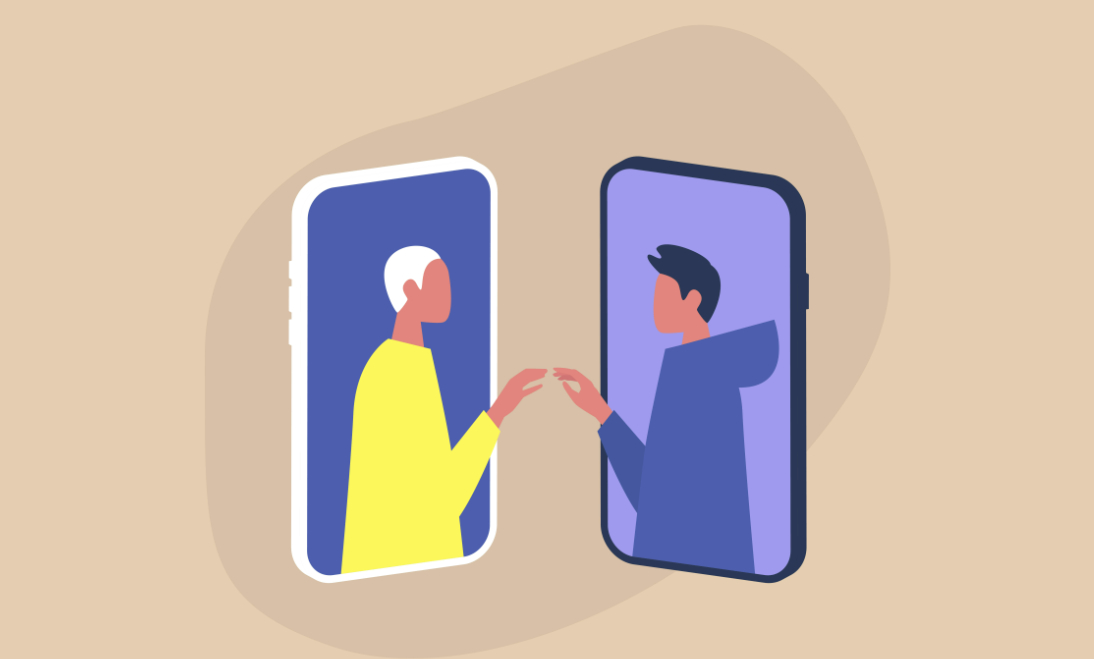 Image courtesy of Getty Images/nadia_bormotova.
He said: "Right now, it's all about supporting people stuck in these situations. I know Jack Harrison Quintana, director of Grindr for Equality (Grindr's corporate social responsibility arm), has said that the app is being used in non-Western spaces to build communities and friendships.
"My own research in this area has also found that digital spaces can often be lifelines for LGBTQ youth.
"It's not the absolute answer, as there are still accessibility problems for some people, but I do think digital spaces can and should be used to create a socialisation space for checking up on each other.
"I also suggest people wanting to support LGBTQ people and people of colour in the UK and elsewhere look up what charities are available and make a donation if they can, or find out if there's any volunteering activities they can take part in – such as a befriending service.
"Things like that can go a long way to supporting the most vulnerable people as being stuck in a hostile situation and knowing an ally is there that you can call if things go wrong is really powerful."
Dr Dasgupta hopes that the information being gathered for the book and the efforts of numerous charities will lead to important changes.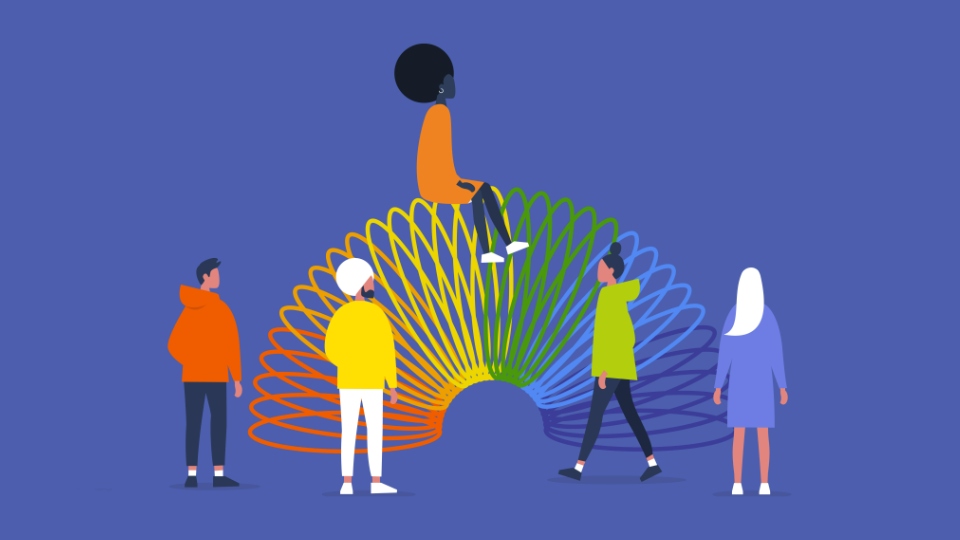 Image courtesy of Getty Images/nadia_bormotova.
He said: "I think after the pandemic, we need to raise some serious questions about funding charities in India and other parts of the world, who need vital services to support these communities and so far, have only seen their budgets slashed.
"I also think it's time for UK local authorities and the Government to think about access to housing, better economics structures and how we address issues of precarity.
"Many of these services have just been given up to the third sector and for people to deal with.
"It's time to consider how they can be brought back in to ensure that members of the LGBTQ community are safe and supported should another crisis occur in the future."
The co-edited book (with Dr Niharika Banerjea and Dr Paul Boyce), titled COVID Assemblages: Queer and Feminist ethnographies from South Asia, is expected to be published later this year.
This article features in VOLUME, Loughborough University's online magazine, and can be found here.
View the press release on the Loughborough University website for further information and resources.
Loughborough is one of the country's leading universities, with an international reputation for research that matters, excellence in teaching, strong links with industry, and unrivalled achievement in sport and its underpinning academic disciplines.
It has been awarded five stars in the independent QS Stars university rating scheme, named the best university in the world for sports-related subjects in the 2020 QS World University Rankings and top in the country for its student experience in the 2018 THE Student Experience Survey.
Loughborough is in the top 10 of every national league table, being ranked 4th in the Guardian University League Table 2020, 5th in the Times and Sunday Times Good University Guide 2020 and 8th in The UK Complete University Guide 2020.
Loughborough is consistently ranked in the top twenty of UK universities in the Times Higher Education's 'table of tables' and is in the top 10 in England for research intensity. In recognition of its contribution to the sector, Loughborough has been awarded seven Queen's Anniversary Prizes.
Specialising exclusively in postgraduate-level study, Loughborough University London is based on the Queen Elizabeth Olympic Park and offers cutting-edge master's and PhD degrees, as well as business collaboration, research and enterprise opportunities.
The seven specialist institutes at Loughborough University London include: Design Innovation, Digital Technologies, Diplomacy and International Governance, Innovation and Entrepreneurship, International Management, Media and Creative Industries, and Sport Business. Close industry partnerships with a wealth of leading businesses and creative organisations means teaching and learning is informed by real-life challenges and driven by true industry pressures.